Blouse plays an important role in giving a beautiful look to any saree. Saree can be worn in any type of event. From office to wedding party, the look of a saree can show you the most different. But the design of your blouse works to make the saree look more attractive and stylish. Nowadays more girls focus on blouse designs than sarees. Nowadays many types of blouse designs have come in the market. If the blouse is beautiful then simple and simple saree also looks very beautiful. By the way, with the passage of time, the fashion of blouse also keeps on changing. Just as simple printed sarees were in vogue earlier but now silk to embroidered sarees are in trend, similarly the blouse design also keeps changing with time. Maybe the blouse which is in fashion today may not be there tomorrow and the blouse which was in fashion yesterday may not be there today. At the same time, a lot of variety is also seen in the design of the blouse. Earlier, only the design of the neck and sides of the blouse was used, but now to give a modern look to the saree, crop top blouses, long and short shirts stylish blouses and many other types of blouses are carried by girls. Although you have many options in terms of blouses, but you should know how to carry blouses on which type of saree according to the occasion and how to look fashionable with them.
Whatever the season, women wear saris in every season. Light and comfortable sarees are worn according to the summer. In winter, silk sarees are worn. Saree makes your look perfect. A matching blouse with a saree suits women a lot. So in this article I will tell you about some designer blouses.
Neckline Blouse - These days the first choice of women are blouses with designer necklines. You should not carry heavy jewelery in a wedding or party with this type of blouse. In the designer neckline blouse, you have work near your neck, due to which your look looks attractive and if you do not want to wear jewellery, then you are also saved. If you want, you can simply carry earrings in jewelry with a designer neckline blouse.
Mirror work Bralette Blouse - Nowadays bralette blouse is in trend. Women look stylish and modern in this type of blouse. However, if you are getting ready for a wedding party, wear a mirror work blouse. Apart from this, you can also wear heavy embroidered bralette blouse. This will make your look more effective.
Front Cut Blouse Design - You must have often seen actresses in designer front cut blouses. These types of blouses are very much liked among women these days. If you also want to look like an actress, then you can also wear this type of blouse in the wedding party. Front cut blouse on light and simple sarees gives a glamorous look. In a recent event, Tamannaah Bhatia wore a designer front cut blouse.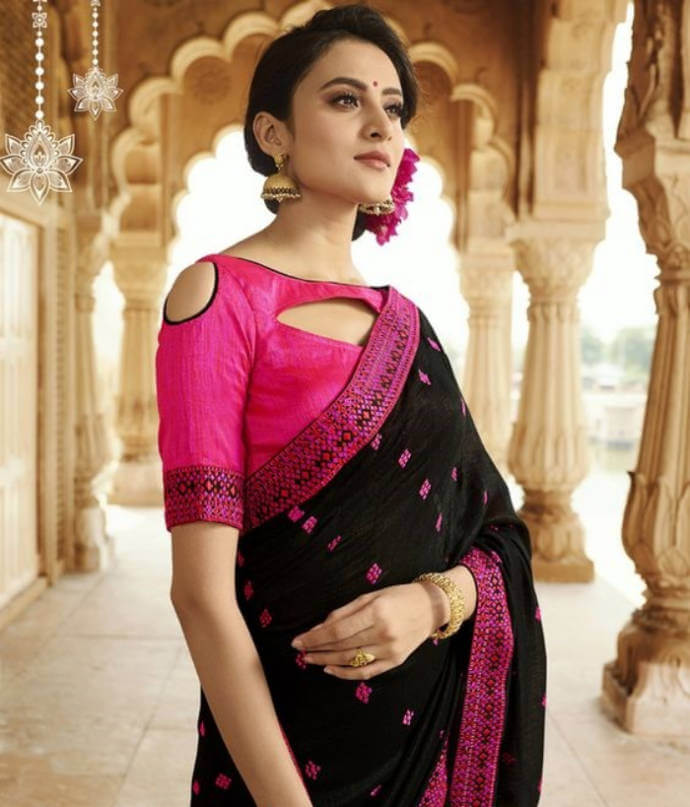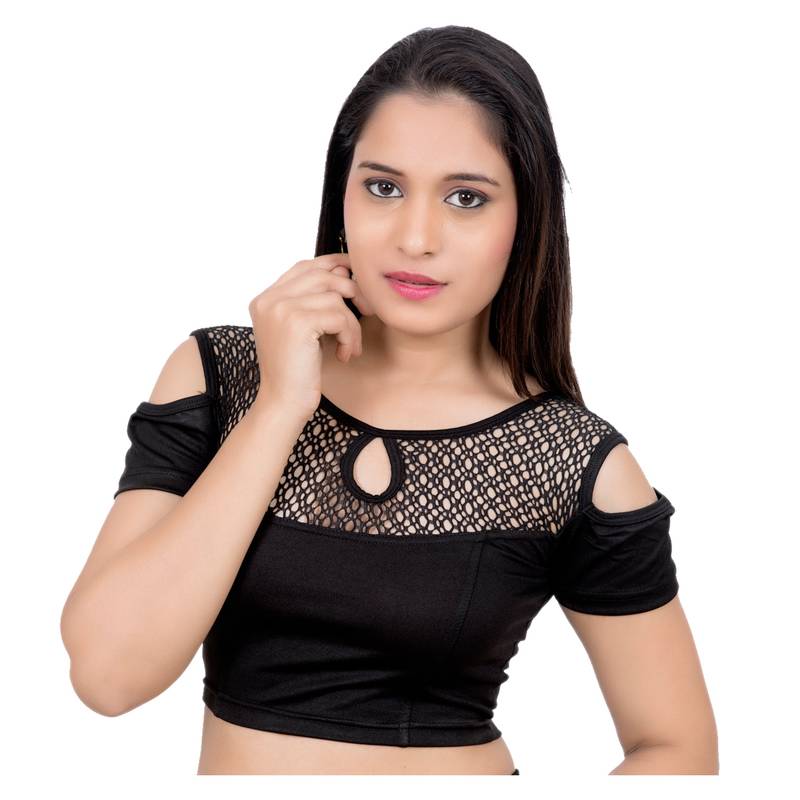 V Neckline Blouse Design - V neckline blouse gives you the most different and attractive look at party or any kind of function. If women carry V neckline blouse according to their body shape, then their style will look most different and stylish. You will see most of the actress in this type of blouse.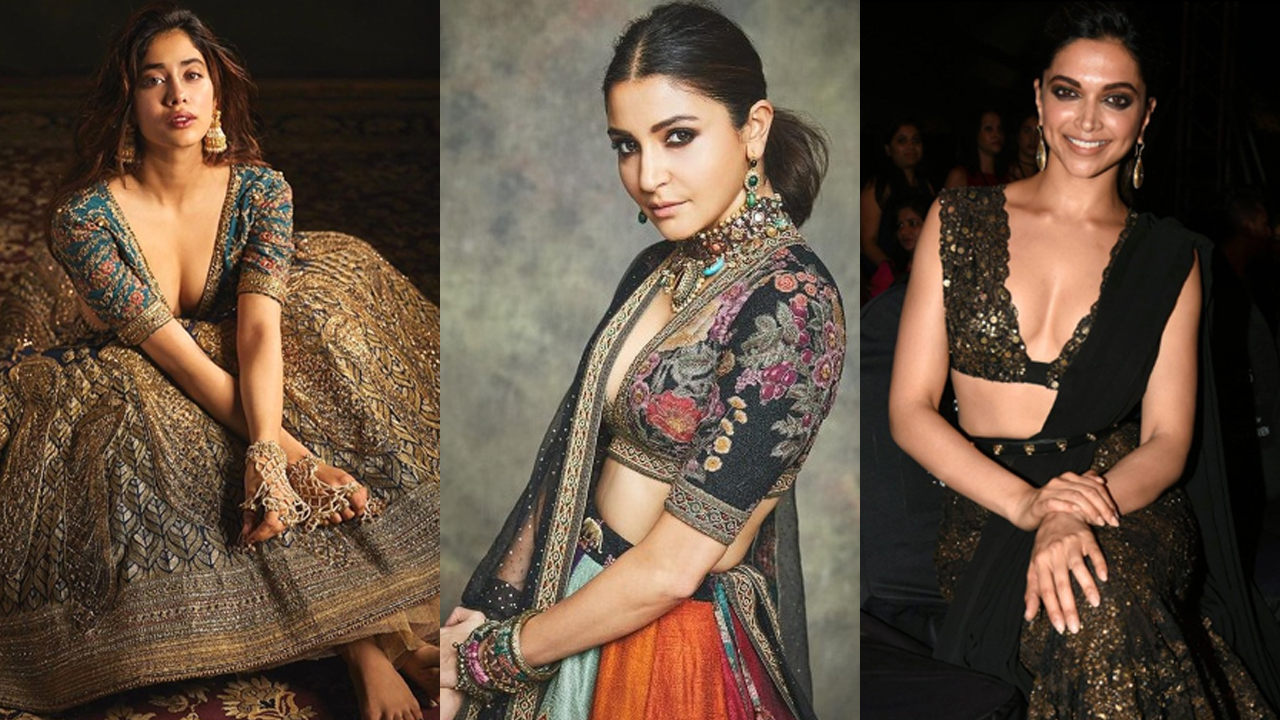 Sweetheart Blouse - Sweetheart neck blouse that is both feminine and stylish. The light embroideries and vibrant colors in this blouse make the blouse a stunning piece. This blouse is lightweight and perfect. You can try this blouse in henna, sangeet or even in festivals. To make the blouse look perfect, keep your saree simple.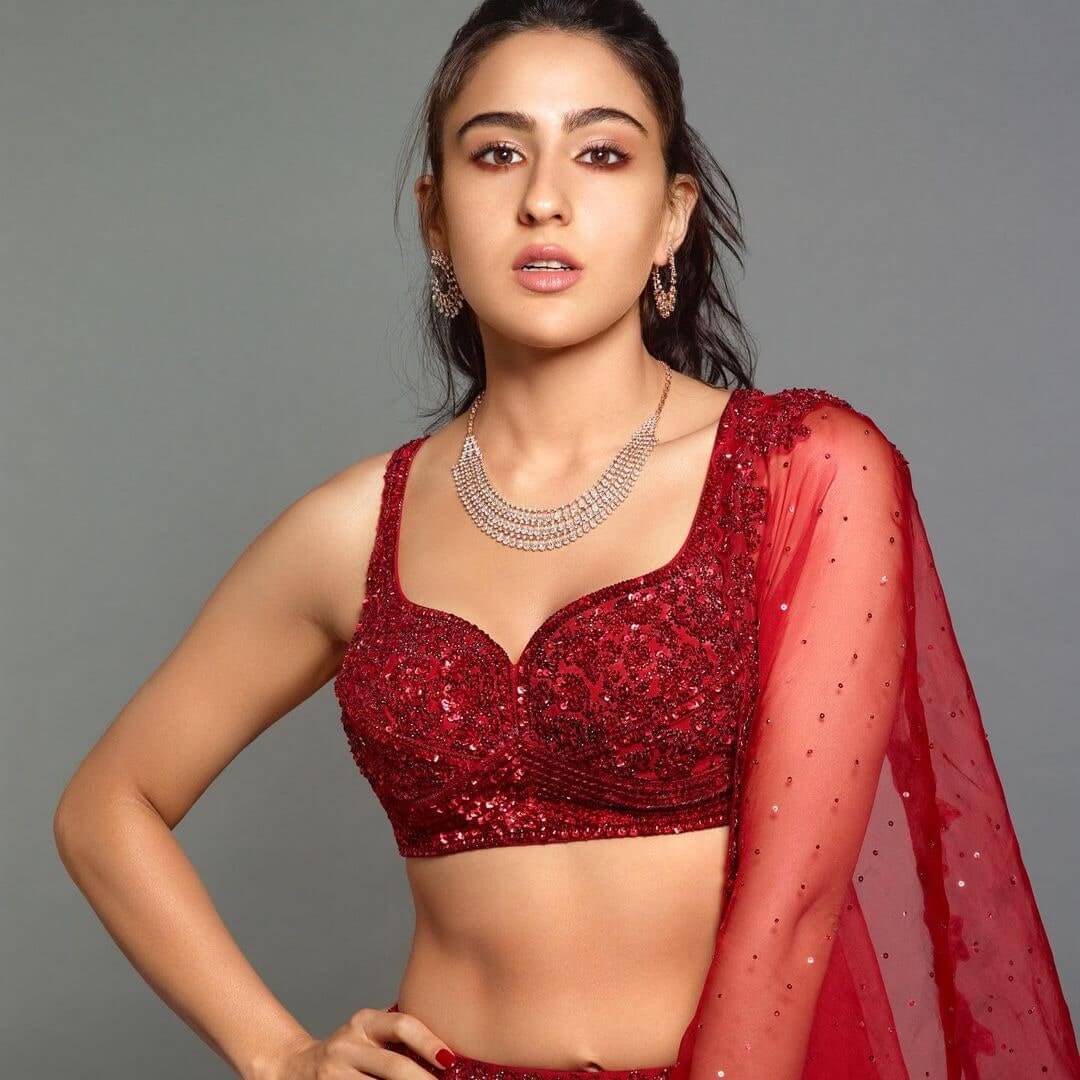 Off shoulder Ruffled Blouse - Nowadays off shoulder ruffled is quite a trend. It is always confined to western outfits. You can try off shoulder blouse for a glam look or stylish look.
Statement Sleeves Blouse - Make a statement with statement sleeves. If you want to try blouses with sleeves, then you can try blouses with net sleeves and blouses with fly sleeves.